Why do little girls love dollhouses? Is it instinctive that they want to have a family and a home? I think so! I never had a traditional dollhouse as a little girl. I remember wanting a Barbie Dream house for Christmas (1962) I was 6 and my mother telling me that she didn't think Santa would be able to bring it. I wanted that Barbie house so badly that I would pray for it every night. Did I get it? Yes, my prayers were answered and Santa was good to me. It was made out of cardboard it was green and white and it all folded together. I love it!!!! Last summer I was in an antique shop and to my surprise there it was under a table. I just looked at it for a few minutes, knowing if I opened it I would want to bring it home. I resisted!!!!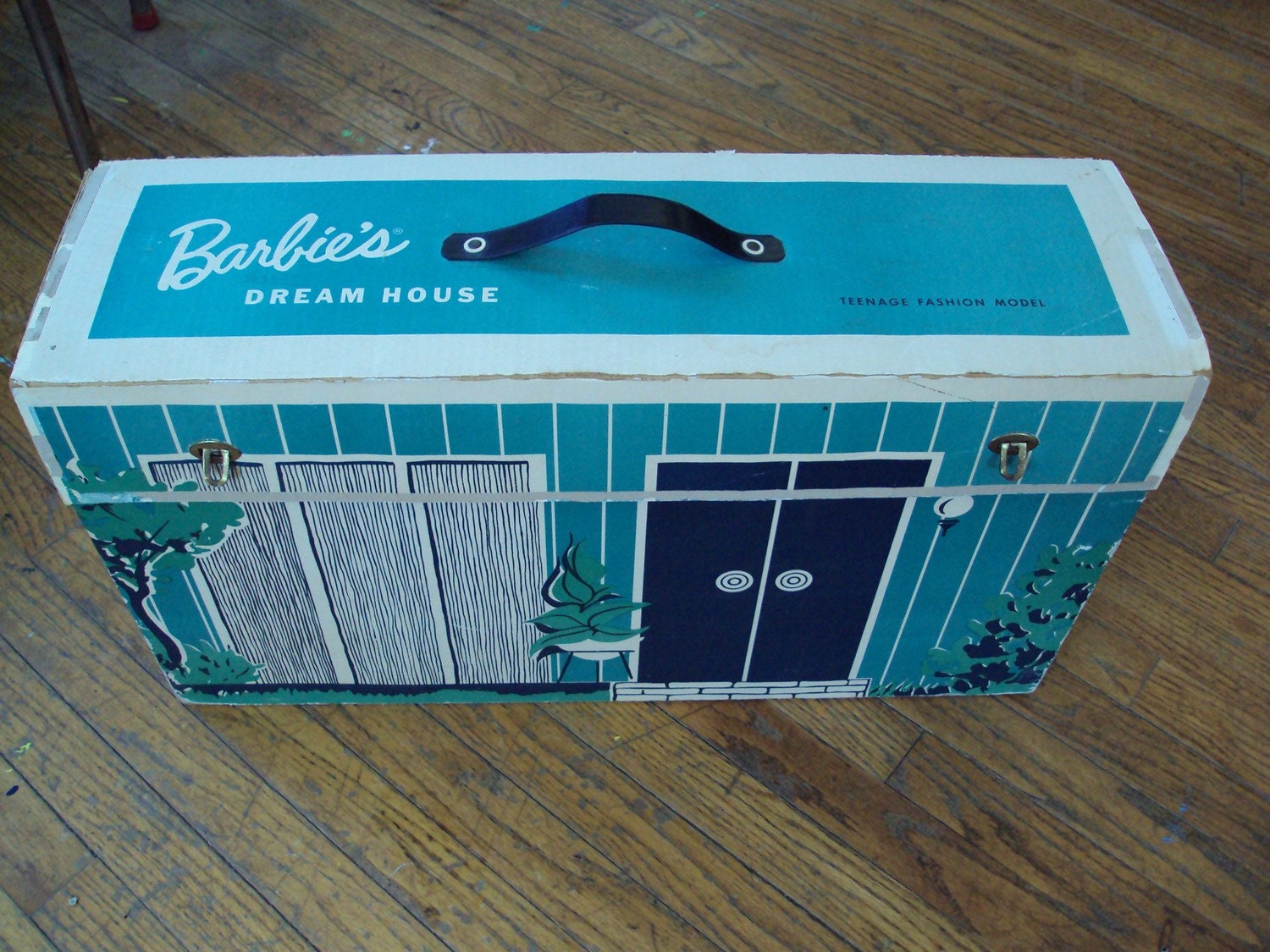 Now I have a granddaughter and of course her mother wanted to buy her first dollhouse and did. I have been waiting for her to get a little older to get her one for my house. Well, the wait is over!!!! I found the best deal on this fabulous dollhouse. $25.00 for a Plan Toy wooden dollhouse, the family and the furniture. What a score!!!!! Tell me if this isn't a real thrift addict for ya. The man wanted $35.00 told me that his daughter asked if she could sale something at the yard sale and he told her ok and she would get the money for it. She didn't play with the doll house anymore so she wanted to sale it. Did that pull at my heart strings? A little but it didn't keep me from offering $25 and him accepting!!!!
Some of the furniture had marker on it but nothing a can of spray paint couldn't fix.
The house was painted black and red and the paint job wasn't very good. I took some Anne Sloan chalk paint in graphite and spruced her up. Then my all time go to color turquoise to cover the red. No before pictures this was all done on a whim.
I think Miss Katie will love it. I'm sure I will be right there with her enjoying every moment!!! Tell me about your dollhouse memories.
~Sally~
Check out some other thrifty finds at this great party:
or this one: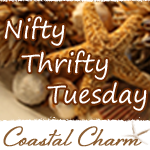 or